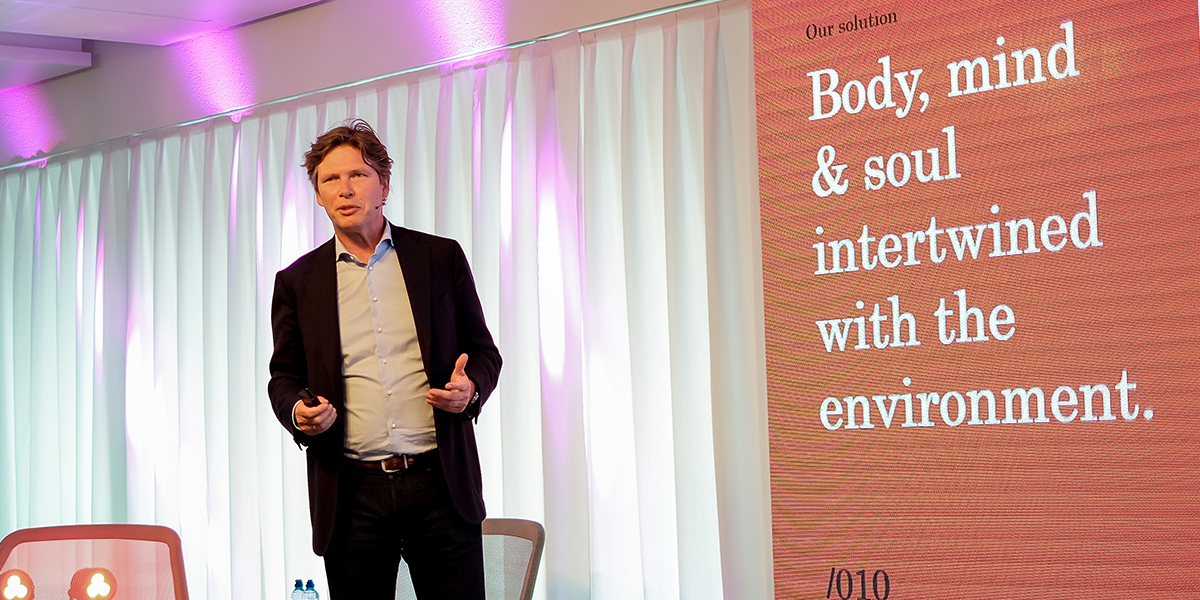 Inside the mind of Coen van Oostrom
Last signup date 2018-10-16
Speakers
Coen van Oostrom & Ola Ahlvarsson
Founder Story 
EPICENTER CO-FOUNDER & TECH-STAR OLA AHLVARSSON MEETS EDGE TECHNOLOGIES FOUNDER & CEO COEN VAN OOSTROM TO PICK HIS BRAIN
Some of the largest companies in the world emerged from circumstances most people don't know about or would even expect. What spurred Coen van Oostrom to found what is now the largest real estate technology company in The Netherlands and build the most smart and sustainable building in the world? What does Coen do to stay ahead of the tech curve? Don't miss the close-up and personal conversion when these two super-entrepreneurs meet on stage at Epicenter Amsterdam.
Together on stage 16th October at 12:00–13:00PM in the Cuddle Puddle. 
Lunch is on the house! See you there – don't forget to sign up.
 
Coen van Oostrom 
Coen is Founder & CEO of EDGE Technologies, a technology real estate company that aims to reinvent the modern workplace as a driver for health, sustainability, and innovation. He is also Founder & CEO of OVG Real Estate, one of Europe's largest commercial property developers. OVG's portfolio consists of more than a million square meters of development in The Netherlands, Germany and United States. Coen aims to radicalize sustainability through powerful innovations and seeks to effect further change in infrastructure and urban development.
Ola Ahlvarsson 
Ola Ahlvarsson is the larger than life co-founder of Epicenter. A Swedish entrepreneur and athlete based out of Stockholm. He has since the mid 90's been at the cutting edge of digital entrepreneurship as an entrepreneur, investor, thought leader and advisor. Ola has received numerous recognitions and awards including Wired Magazines top technology thinkers 2015, Elected Global Leader of Tomorrow at World Economic Forum in Davos and Top ten leading European internet entrepreneurs 1999 by Wall Street Journal during over 20 years of building companies.