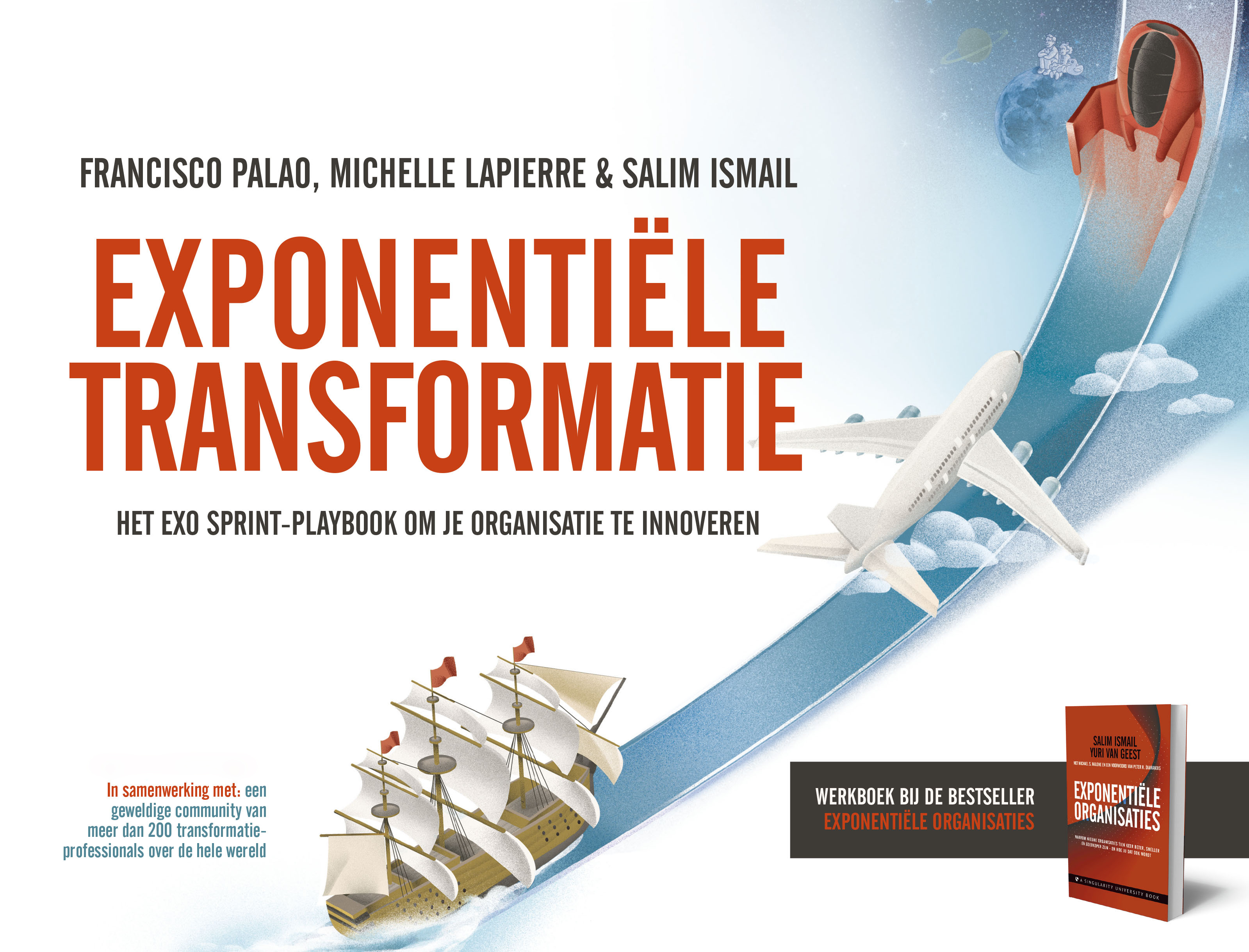 Book Launch: Exponentiële Transformatie by Salim Ismail & Francisco Palao
Last signup date 2019-03-18
Today's top challenge for virtually any organization, is how to adapt to the growing impact of technological change. Multi-sided platforms, the Internet of Things and artificial intelligence, are blurring the boundaries between buyers & suppliers, digital & physical and men & machine. And this at an accelerating pace.
In 2014 the bestseller Exponentiële Organisaties -  by Salim Ismail and Yuri van Geest - already explained the emergence of a new kind of organization that is better equipped to thrive in this new reality. Now the successor Exponentiële Transformatie presents a practical step-by-step guide for actually becoming such an exponential organization.
This afternoon we will celebrate the launch of this new book, with an inspiring keynote by Peter M. Westerhout (chapter lead of SingularityU Amsterdam and one of the Dutch collaborators of the book), a panel discussion with innovation & business leaders from both public and private sector (Aart Rupert - CIO Damen Shipyards; Elsbeth Quispel - Head of Strategy & Innovation, Cushman & Wakefield; Ger Baron - CTO, city of Amsterdam; Frank Ardesch - Head of Strategy & Innovation, Dutch Railways), and as highlight a Q&A with the authors Salim Ismail & Francisco Palao (via a live video connection). 
So please join us for an exciting discussion, interesting people and some fine drinks & snacks!
 [This event will be held in Dutch] 
This event is organized by TimeLabz, in collaboration with OpenExo, uitgeverij Business Contact and Epicenter Amsterdam.
Walk-in: 16.30
Start program: 17.00